Did you know we offer puppy class here at Northside Veterinary Centre?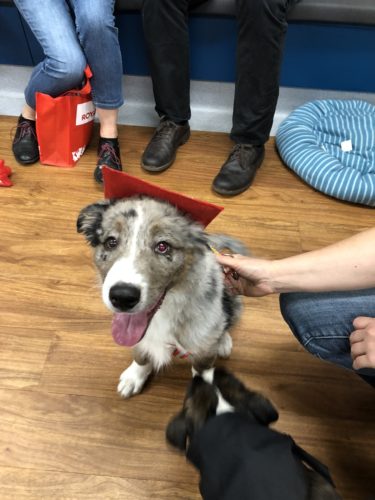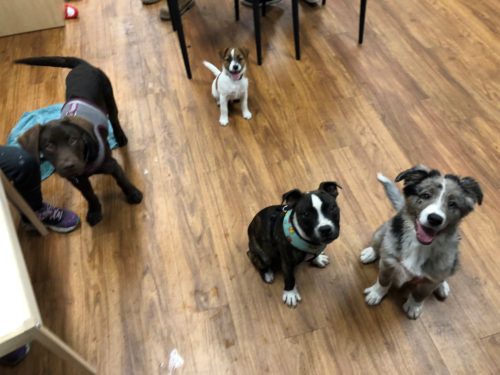 Puppy socialisation classes are an important part of any puppy's development into a well adjusted canine citizen; and it's lots of fun too!
From 6-14 weeks of age, puppies go through what we call their "critical socialisation period", which is a key developmental stage in which they are most receptive to learning and accepting new experiences.  They learn how to appropriately interact with humans, other dogs, and other animals – so we want to make the best use of this time.  This is where puppy classes come in!
Puppy classes at Northside Veterinary Centre aim to facilitate your puppy's transition into a confident, well adjusted puppy.
Classes are tailored to each group of puppies, but topics covered are:
Socilisation and appropriate interaction with people and other dogs
General health care advice – diet, exercise, grooming and more!
Training and obedience – matering basic commands and "training the trainer"
Toilet training tips and tricks
Familiarisation with the veterinary centre – making visits less stressfull and a more positive experience
Troubleshootin – addressing any issues such as mouthing/biting
And best of all, did you know that our puppy classes are run by Fear Free certified staff?  That means you can have confidence that your pup is getting the very best start in their social development.
Our classes currently run once a week (typically on a Tuesday night) for 4 weeks, however nights may vary so please have a chat with our lovely reception staff (in-clinic, or by calling the clinic on 02 6182 0111) to enquire about the next start date.