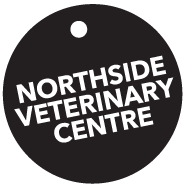 Opening Hours
Monday to Friday:
9.00am – 6.00pm
Saturdays:
9.00am – 12.00pm
Northside Veterinary Centre
43 Limestone Avenue
Braddon ACT 2612
The Northside Veterinary Centre is committed to providing expert and compassionate care to the pets of the Canberra community.
The Northside Veterinary Centre team, Dr. Libby Adamson, Dr. Winston Oakes and head nurse Caroline Shepley have worked together for over nine years and are excited to provide high quality and personal veterinary care to the Canberra community. We believe in compassionate animal care, with consideration to pet and family needs and we are delighted to bring this service to Braddon, taking over the service offered by Peter Burgess.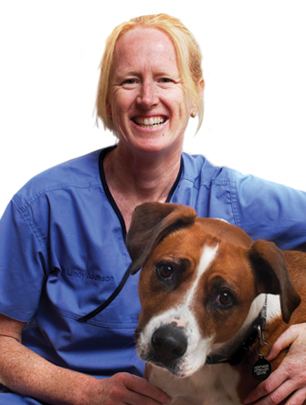 Dr. Libby Adamson
BVSc (Hons), BAnSci, MACVSc (feline medicine)
Dr Libby Adamson graduated from the University of Melbourne in 1995, after a childhood on a beef and sheep farm surrounded by a farm menagerie. Libby worked in mixed practice in rural areas, first in Victoria and then for a further 5 years in the UK. After a short stint in the Northern Territory, Libby settled in Canberra. She is now well established in the North Canberra community as an experienced small animal clinician. In 2005, her passion for cat health led her to undertake membership of the Australian College of Veterinary Scientists in feline medicine (MACVSc). She has pursued further study since, specifically in ophthalmology and attended many conferences on medicine, oncology and behavioral medicine.
Libby has volunteered time in animal welfare organisations and worked in Morocco, in post-tsunami Sri Lanka and most recently in central Australia with the Canberra Mob (AMRRIC).
In her free-time, Libby is often accompanied by her dog Cisco. They are both currently adjusting to life without a cat companion, following the sad passing of 18 year old Hydey.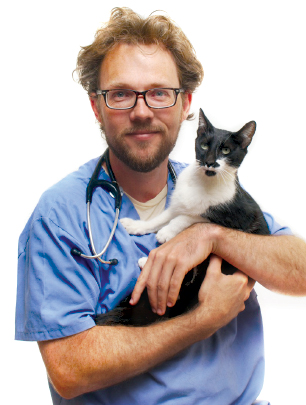 Dr. Winston Oakes
BVSc (hons), BSc(vet), MACVSc (small animal dentistry and oral surgery), MANZCVSc (small animal internal medicine)
Winston grew up in Canberra, where he decided (at the age of eight), that he wanted to be a vet. In 1999 he became one, graduating from the University of Sydney, then worked in large hospitals in Adelaide and Sydney as well as in the UK. In 2004, Winston returned to Canberra, and settled there with two Siamese-cross cats (Archie and Mehitabel), several chooks, and three children.
Winston's veterinary interests include internal medicine, cardiology, ultrasonography and dentistry. In 2008, Winston was admitted as a member of the Australian and New Zealand College of Veterinary Scientists in small animal dentistry and oral surgery. Then in 2011 he was also awarded membership in small animal internal medicine. He often sees referral cases for advanced dentistry, ultrasonography and internal medicine, and has given lectures to other veterinarians at the AVA conference and College Science Week.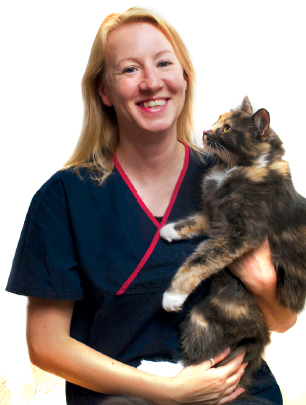 Caroline Shepley
Head Nurse
Caroline began her career in England in 1992, when she secured a place at one of the UK's leading colleges for Veterinary Nurses, whilst working as a trainee nurse at a Veterinary orthopaedic referral hospital.
She qualified in 1995, at which time she moved to help start a new small animal clinic as head nurse and practice manager. The practice grew to a 5 vet 7 nurse practice within 4 years.
In 2003, Caroline moved to Canberra, and has worked alongside Libby Adamson and Winston Oakes for the last 10 years. She has done further study in surgery, and particularly enjoys being a surgical assistant.
Martha Moo and Daisy Moo are Caroline's two beautiful feline companions, and one day she would love to have a Newfoundland dog. She became a proud Australian citizen in 2009, and loves the Canberra lifestyle.